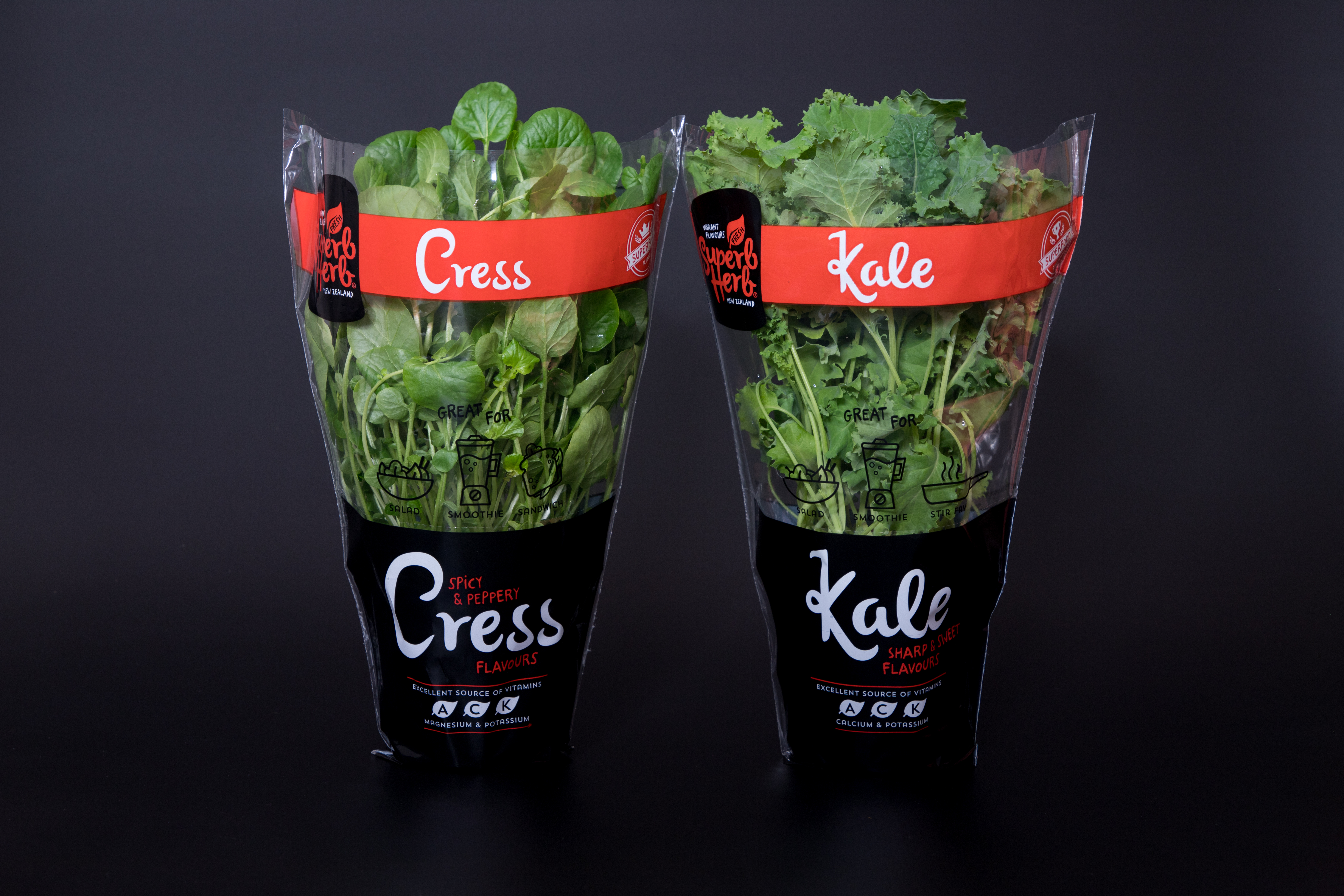 Have you tried our Leafy Greens new range yet? Our Superfood Champion and Superfood Kingare out now! There are many ways to use these powerful leafy green in your food: add it tosalads, smoothies, sandwich or in stir fries.
CRESS – THE KING OF SUPERFOODS!
Said by Hippocrates to be the "cure of cures" more than 2400 years ago!
Its peppery tasting leaves contain more iron than spinach, more calciumthan milk, and more vitamin C than oranges!
It is top of the list of foods that provide the most daily recommended intake of nutrients considered of public health importance for reducing risk of chronic diseases, including potassium, fibre, protein, calcium, iron, thiamin, riboflavin, niacin, folate, zinc, and vitamins A, B6, B12, C, D, E, and K.
Best known for its delightful contribution to egg and mayo or rare roast beef finger sandwiches, Fresh Cress contains 312 per cent of the daily recommended value of vitamin K, which is important for building bones and blood clotting.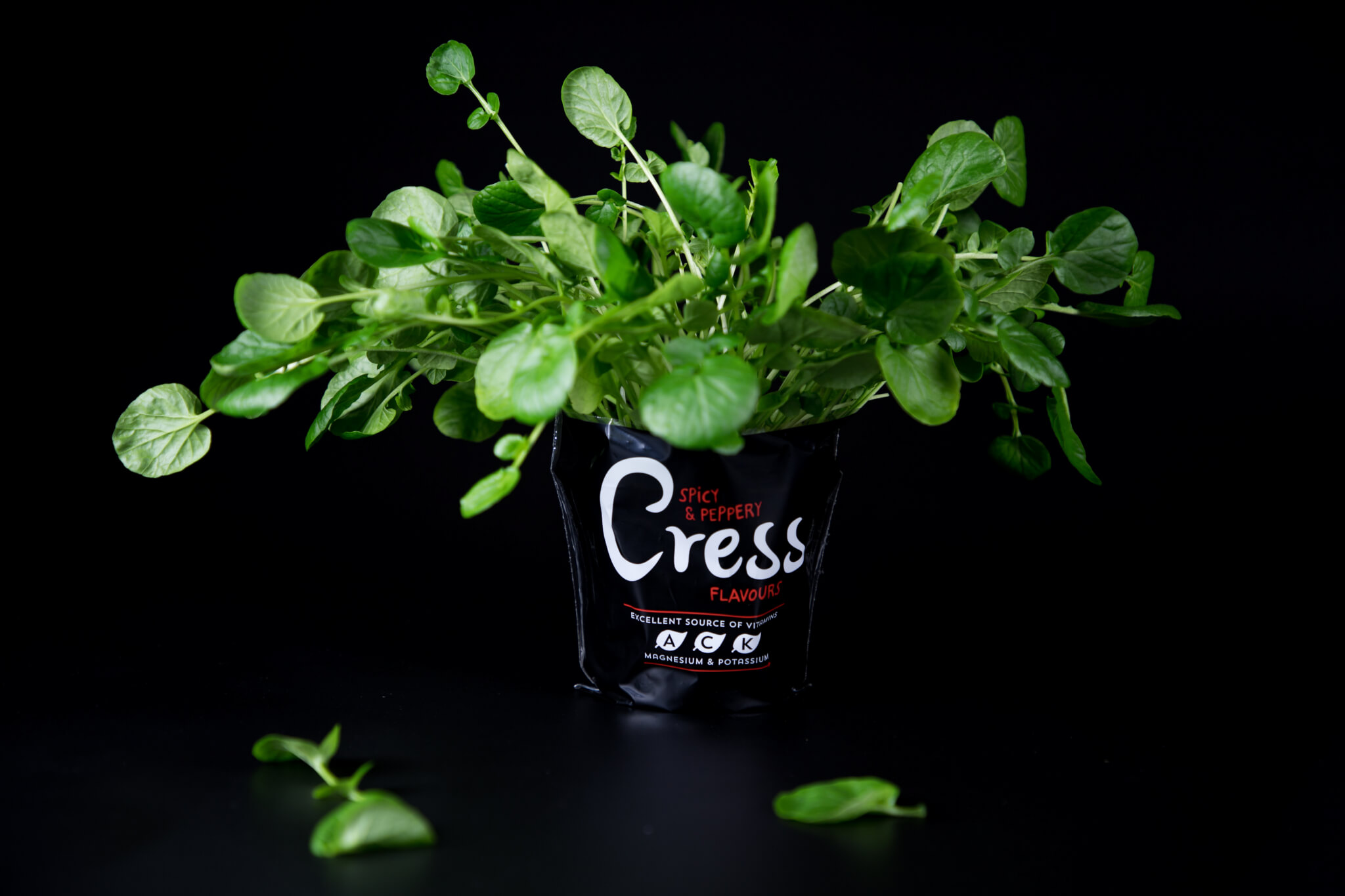 RAW KALE – A SUPERFOOD CHAMPION!
Until the end of the Middle Ages, kale was one of the most commongreen vegetables in Europe!
Raw kale contains several times the Daily Value (DV) of vitamin K.
It is also a rich source of vitamin A (20% or more of the DV), vitamin C, vitamin B6, folate, and manganese. And the list doesn't stop here as it has several dietary minerals including iron, calcium, potassium, and phosphorus.
However, be aware that boiling raw kale diminishes most of these nutrientsexcept for vitamin K.
Tender kale greens can provide an intense addition to salads,particularly when combined with other strongly flavoured ingredientslike dry-roasted peanuts, soy sauce-roasted almonds, red capsicum flakes,or sesame-based salad dressings.
Our Superb Herb Kale is a mix of Cavalo Nero and Scotch Blue Kale.
In Italy, Cavolo Nero is an ingredient of the Tuscan soup ribollita and a part of many dishes, such as cassoeula (pork stew) and polenta (corn porridge).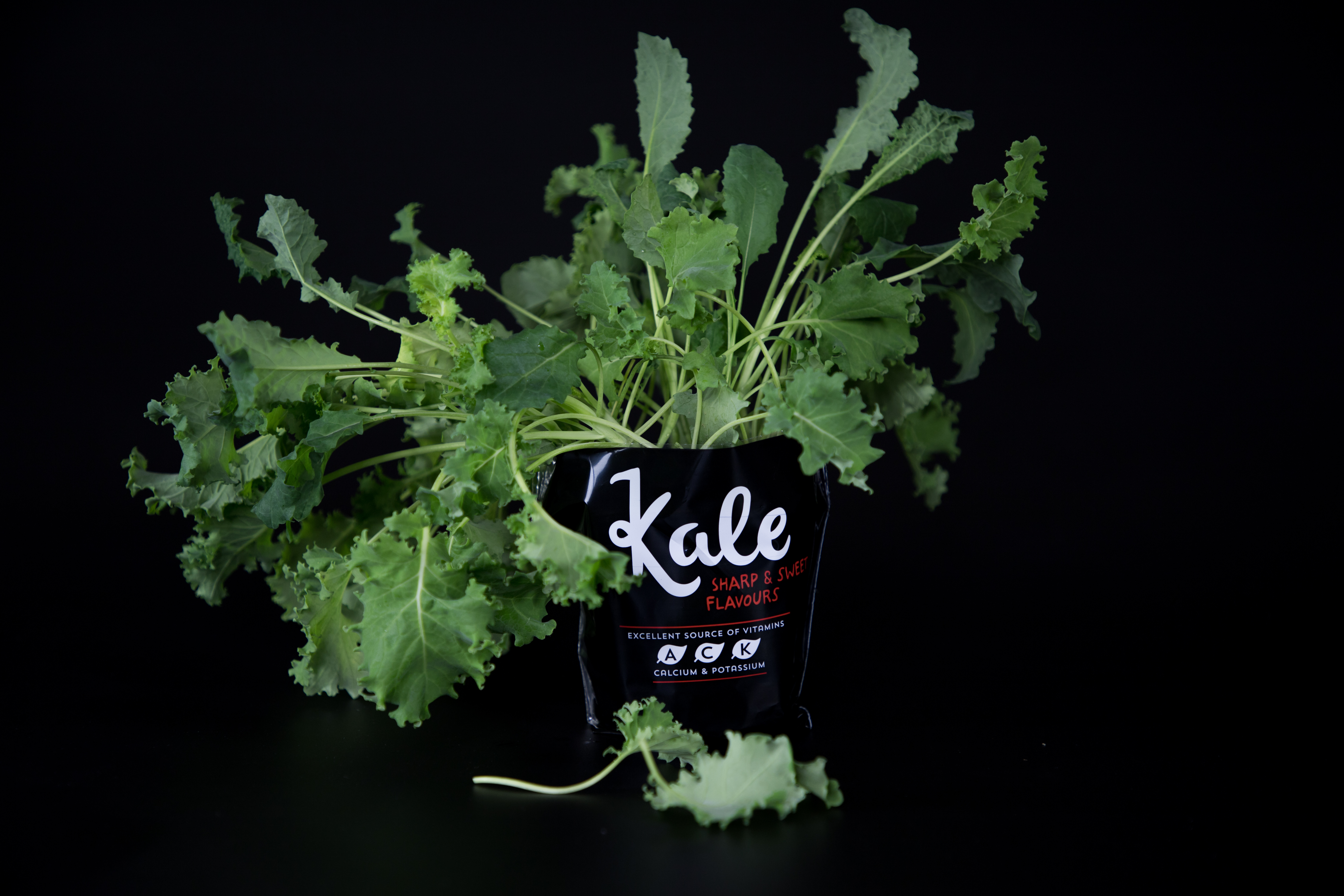 As with all our products, our Superb Leafy Greens are grown in a controlled greenhouse environment, 100% pesticide free! Enjoy our Superb Cress and Superb kale, and watch out for them in supermarkets and greengrocers!