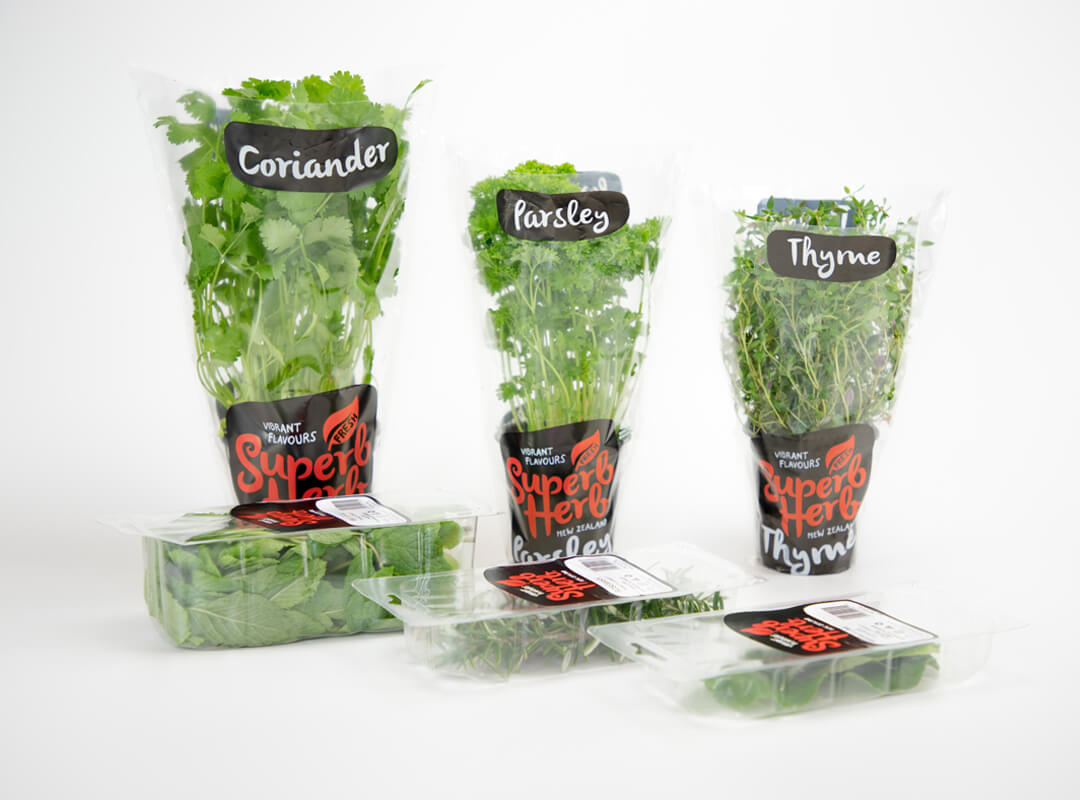 Superb Herb is on the spotlight! Featuring article on the Branded Fresh section of SupermarketNews.
Thanks to a successful rebrand, Superb Herb fresh herbs are now one of the first produce youcan spot in supermarkets.
The bold branding not only makes the packs pop out amongst other fruit and veggies but also let the herb be the hero, leaving a large clear space all around the herb foliage.
Full article at supermarketnews.co.nz