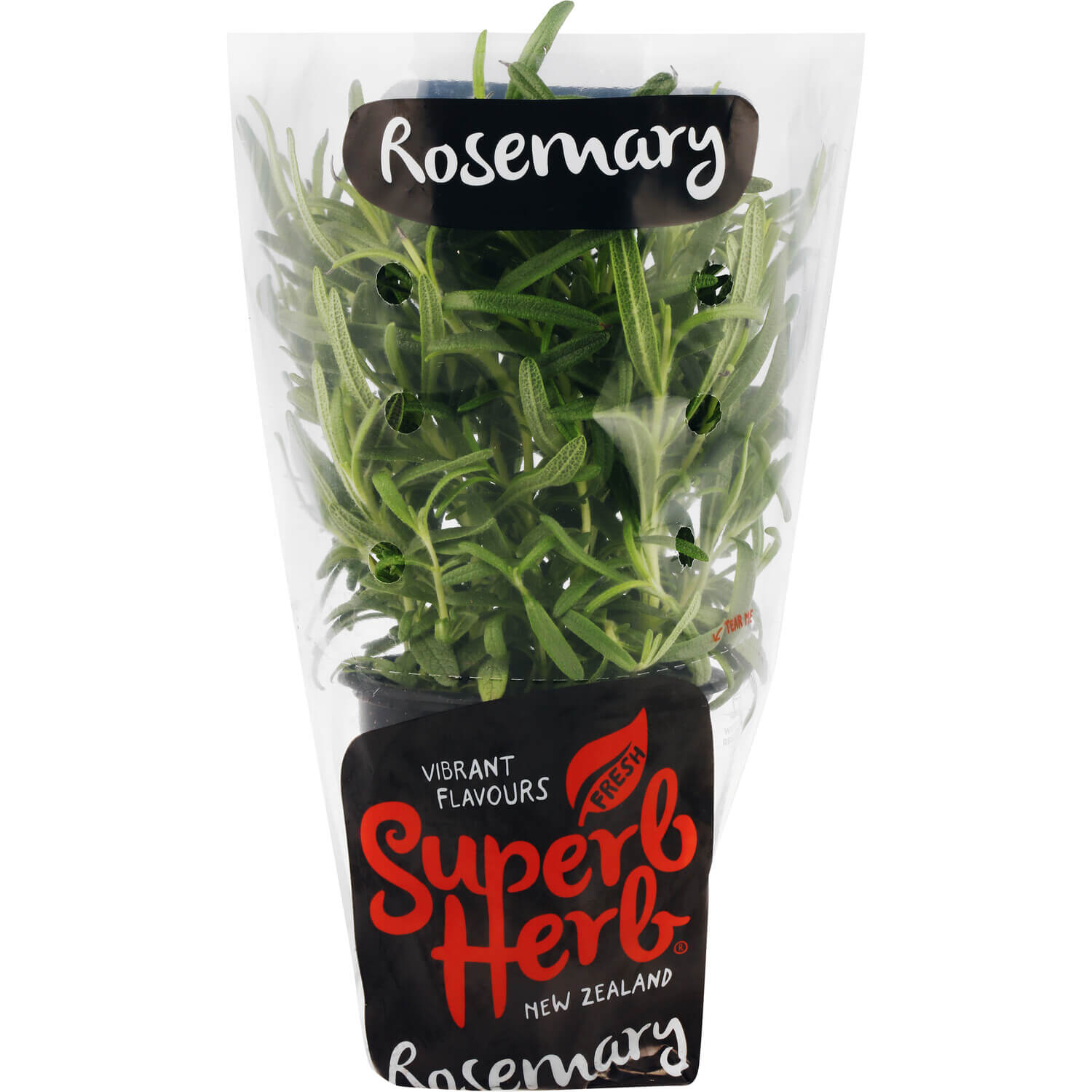 Since its Mediterranean origins, the woody-citrus-like fragrance of Rosemary has graced gardens, kitchens and apothecaries throughout the world. A lovely herb with tags like "Dew of the Sea", Rosemary is related to mint and resembles lavender, with leaves like flat pine needles touched with silver.
Rosemary is great for/ with roasts, potatoes, lamb shanks, stuffing, infusions and hearty slow cooked meals.
Nutritional Facts
Health Benefits
How to Take Care
Kitchen Tips
In amounts typically used to flavour foods, such as one teaspoon (1 gram), Rosemary provides no nutritional value but the Rosemary extract has been shown to be a rich Omega 3 oil.
Related Herbs